Welcome to Lake George Sign Company.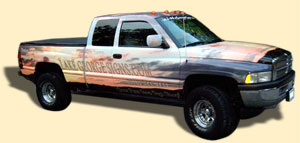 We serve the Lake George, Queensbury, Glens Falls and the Adirondack regions of Upstate New York.
We create an extensive variety of visual identity products. Ranging from simple banners
and vehicle graphics to more complex and intricate carved dimensional signage. We offer a complete selection of commercial signs, graphics and design services.
We believe signmaking is an art and by combining both old world craftsmanship and modern technologies we can produce unique, striking and distinctive signs. We personally take each sign project from start to finish, including sign design, development, fabrication and installation.
Visit our portfolio, read our testimonials and in talking with us you will discover we view each project as an individual creation, while devoting personal attention to our clients.
Lake George Signs is here to serve you, your company or business in the best and most complete way possible.

We specialize in high quality signs of all types:
If you would like more information regarding a custom sign please contact us.